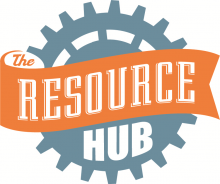 The Undergraduate Resource Hub is a resource sharing partnership between the College of Engineering and the College of Design. The Resource Hub was created with the purpose of facilitating the sharing of shop and lab resources between member departments, colleges and across campus. This is accomplished by centralizing the student training materials, safety training records and shop equipment through the Resource Hub website.
The Resource Hub serves Iowa State University students by making it easier to find necessary shop and lab resources to build ISU projects. The Resource Hub also provides the training necessary to use these resources with skilled Student Tech Mentors. The Student Tech Mentors are also available to build ISU related parts which require the use of the higher skill level equipment that many undergraduate students may not have the expertise to operate.
Most hands-on facilities require training, the minimum training consists of:
Fire Safety and Fire Extinguisher Training – Course ID: EHS-HLS-FIRE-2015-ON
Emergency Response Guide Video – Course ID: EM-ERG-VIDEO-2014-ON
Depending on the type of facility one of the following trainings would be needed:
(Please check with the facility you are wanting to use to ensure correct training is completed)
Laboratory Safety: Core Concepts – Course ID: EHS-LSG-CORE-2016-ON
Shop Safety Fundamentals – Course ID: ACD-COE-FOSS-2014-ON
This training courses can be found on the LEARN@ISU website.
Further training could be required by different facilities, so make sure to check you have the proper training.